Paperless document management increasingly plays a critical role in the operations of businesses, nonprofits and school boards alike. When selecting a service, small governing boards have a plethora of easy-to-use and cost-efficient online services that allow users to compile files of all types and seamlessly distribute them to multiple users while simultaneously helping the organizations eliminate paper from their processes. With so many free options available, paying for one seems exorbitant, but there are drawbacks associated with free services that are not designed for your industry.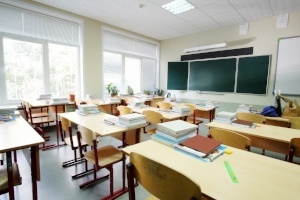 Online services boast numerous advantages, yet aren't without drawbacks. If your school board is looking to go paperless through an online service, take a closer look at the pros and cons of using a free online file-sharing platform versus paid meeting software.
The Pros of Using Google Docs for Your Paperless Board Meeting Management
Cost. Within a certain capacity, online file sharing platforms like Google Docs offer a free-to-use service which is a great first step for organizations attempting to go paperless. With low risk and low cost of entry, free file sharing platforms allow your board's leadership to habituate board members to receiving files electronically.
User Friendly Functionality. With its easy-to-use and familiar Google-designed interface, Docs simplifies the user experience. Even new users will recognize many of the icons and functionality of Google Docs, making the platform a good option for school boards comprised of members with varying degrees of technological sophistication.
Multi-device Access. Google's ubiquitous worldwide presence means Google Docs can be accessed across devices and operating systems. From Mac and PC computers to Android and iOS phones, your school board can access Google Docs regardless of the devices used.
The Cons of Using Google Docs for Your Paperless Board Meeting Management
Limited Permission Levels. While free services allow control of viewing for external audiences, your only option is to share everything or nothing. Your school board may need to share some information with the public and retain other notes for internal discussion. For instance, your board may want to share initiative progress updates without revealing budgetary information. Google Docs won't provide that functionality within a single document. With select paid software, you can manage internal information while still providing the appropriate level of access to the public.
Privacy Risks. Privacy concerns are likely at the forefront of your decision-making about meeting management platforms. While Google Docs boasts many advantages, privacy isn't one of them. Google Docs stores your documents on a server belonging to Google, which could expose your files to the tech giant's considerable data scanning operations that mine user information for ad targeting purposes. Disclosing proprietary information could make you and your board members a sales target.
Difficult Access to Decisions. Past board decisions frequently come up in later meetings and archived files, particularly PDFs, can be difficult to search for. Paid software provides easy keyword search, so you can easily pull up archived documents.
Free file-sharing services offers a great first step to paperless file distribution, and can even be used to supplement meeting software. However, paid services offers greater functionality that is important to districts, including additional permission levels, protected privacy from data mining, and the ability to quickly search the documents for keywords.
eConvene™ gives board members, administrators and district leaders the confidence that they have what they need to move on decisions that matter, saving time, money and sanity.
Contact us to schedule a demo of eConvene™, we'd be glad to show all the platform can do for your board.