Do you have immigrant families refusing to apply for school meals or have their children participate in ESL/bilingual programs? They may be afraid that their participation will prevent them from obtaining a green card. Learn more about how for many families this fear is unfounded.
TransACT and Roger Rosenthal met on April 15th, 2019 to educate viewers about the "public charge" policy, to equip educators to explain the relative risks of that policy to parents in their community.
In this free webinar, you'll learn:
What is "Public Charge"
Who "Public Charge" is relevant to
How to explain "Public Charge" to parents

The

lack of impact that

"Public Charge" for children's enrollment in school and school programs
Complete the form on this page to download the April 15th webinar with Roger Rosenthal to learn the ins and outs of public charge, and where you can gain access to the TransACT Public Charge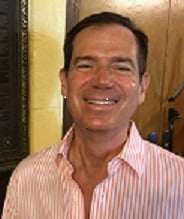 Informational Letter to families in Arabic, Karen, Somali, Spanish, and Vietnamese.
The presenter for this webinar is Roger Rosenthal, an attorney and Executive Director of the Migrant Legal Action Program, a national non-profit organization located in Washington, DC. Mr. Rosenthal is an expert on the issue of "public charge," having followed the development of this policy by the government for 20 years. He is also widely known for explaining complex legal concepts in a manner that is easily understood by non-lawyers.
TransACT Parent Notices has also provided a free Public Charge Informational Letter in 5 languages that is available to the public. Like all of our Parent Notices, this letter is:
Written by a team of state and local program administrators

Crafted using the government guidelines for plain language

Reviewed by legal experts where applicable

Translated by certified translators with a background in education
A link to download this letter is included in the webinar registration thank you message. Additionally, you can download the Public Charge Informational Letter in 5 languages here.