The U.S. Department of Education (USED) released guidance for the new 'Block Grant' for Well-Rounded Education in the Elementary and Secondary Education Act (ESEA) as amended by the Every Student Succeeds Act (ESSA). The 'Block Grant' is found in Title IV, Part A of the ESSA and provides funding for a variety of programs.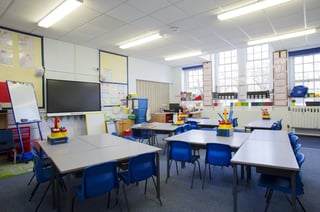 The 'Block Grant' is called Student Support and Academic Enrichment grants (SSAE). According to this new guidance, the SSAE grants are intended to increase "the capacity of State education agencies (SEAs), local education agencies (LEAs), schools, and local communities to: 1) provide all students with access to a well-rounded education, 2) improve school conditions for student learning, and 3) improve the use of technology in order to improve the academic achievement and digital literacy of all students (ESEA section 4101)."
The guidance provides examples of allowable uses of SSAE funds and restates the statutory requirements related to activities that must be funded by districts that receive an SSAE grant of $30,000 or more.
There are three main areas where SSAE funds can be used, and these are called 'content areas'. The three content areas are:
Well-Rounded Educational Opportunities
Safe and Healthy Students
Effective Use of Technology
The guidance provides sections on implementing effective SSAE program activities and SSAE allowable activities. This is one in a string of new guidance recently issued by the USED.
If you have any questions or would like more information, please contact us at 425.977.2100, Option 3, or email at support@transact.com.