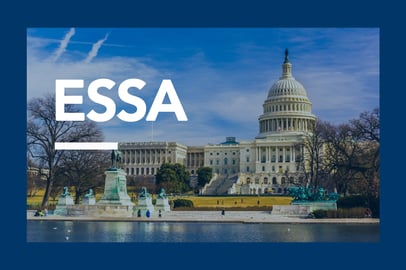 Effective school-to-home communication plays a vital role when it comes to achieving successful student outcomes. However, staying in compliance with the Every Student Succeeds Act (ESSA) requirements when communicating with parents and family members can prove challenging and the pandemic has only exasperated the difficulties as schools operated remotely.

TransACT's Executive Director of Federal Programs and State Relationships is leading a webinar on the "Increases in Federal Requirements for Parent and Family Engagement" on August 25th, 2021, at 9:30 am PT / 10:30 am MT, 11:30 am CT, and 12:00 pm ET.

In this webinar, you will learn about significant changes to parent and family engagement under ESSA, including:
Implications of changing terminology which changed from Parent Involvement to Parent and Family Engagement

Changes in report card requirements

Shifting EL requirements from Title III to Title I and the implications on your program

Increases in required and allowable notices

Additional requirements for community engagement, families, and reporting in Title I and III
Use this link to register and to learn about the additions to parent and family engagement requirements under ESSA.
We are proud to provide free, informational webinars on 21APR, ESSA, McKinney-Vento, and other federal requirements to support our customers and the community in the work they do to increase program and participant growth and achievement. Subscribe to our blog and follow us on your favorite social media platform to hear about additional educational opportunities.