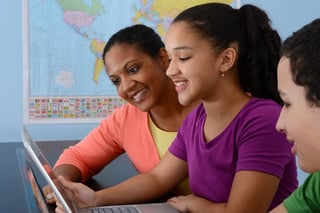 While parent notices have the requirement to meet federal standards of communication, it remains pivotal that they also meet the spirit of the law itself: helping parents be an informed participant in their student's education. Towards this end, and based on feedback from customers and our ESSA National Advisory Board, all new parent notices in the TransACT Parent Notices collection are being written following plain language criteria.
Plain Language is a style of writing that is intended to ensure that communications have the greatest capacity to be understood by the intended audience. Plain language criteria requires:
Avoiding complex grammatical structures
Writing shorter sentences and limiting sentences to single ideas
Using active voice and the simplest forms of a verb
Omitting unnecessary words
Using familiar vocabulary
Plain Language
In October 2010, the U.S. Congress passed, and President Obama signed into law, the "Plain Writing Act of 2010". The purpose of this law is to promote clear federal government communications that the public can understand. This law was implemented in 2011 and includes the publication of guidelines for writing in "Plain Language" which can be found on the plainlanguage.gov web site.
It is TransACT's mission to provide easy-to-use tools that make it simple for educators and administrators to meet federal requirements along the pathway to student success. To go above the simple requirements and meet the spirit of the law, TransACT ensures that new ESSA-related forms use words that are within the 2,000 most frequently used words in English over 80% of the time. The new forms and notices provide explanations or definitions for any complex legally required wording or for any words that fall outside of the 5,000 most frequently used words in the English language.
The most recent adaptations to the ESSA Parent Notice Collections came on October 1st with notices for students experiencing homelessness required by Title I and the McKinney-Vento Homeless Assistance Act, which are written using plain language criteria, and are currently available to customers.
If you have any questions or would like more information, please contact us at 425.977.2100, Option 3, or email at support@transact.com.