TransACT ParentNotices launched the self-onboarding feature in July of last year. Since then, hundreds of educators have signed up for a ParentNotices account using the self-onboarding link available on the ParentNotices sign-in page: www.parentnotices.com/login.
When the self-onboarding feature was launched, it required a local education agency (LEA) review process by an existing LEA ParentNotices account holder to approve the new account request.
GOOD NEWS: The self-onboarding feature has been updated to eliminate the LEA review process. If someone with a valid LEA email domain already has an account, the educator requesting an account using the self-onboarding feature will be automatically approved.
Self-onboarding allows staff without a ParentNotices account to create an account using a valid LEA email address. To create an account, simply click on the "Create account using email" link on the sign-in page, enter your LEA email address, and complete the form. Only valid LEA email addresses are recognized. Please only use your district or school email address, not your personal email.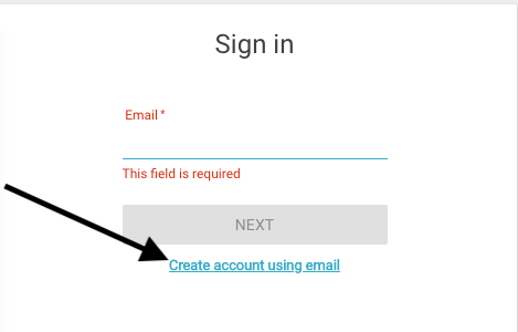 Once the self-onboarding request is complete and submitted, the educator should receive an email with instructions on logging in. A review process will still be needed for LEAs where no one has created an account using a valid LEA email address. In these cases, email support@transact.com for assistance.
For more information or to request assistance with your ParentNotices account, please contact support@transact.com or call 425-977-2100, Option 3.

Who We Are
ParentNotices is parent engagement software that school districts and state education departments use to support compliant and equitable parent engagement. ParentNotices subscribers can access over 200 expertly written and translated notices that are legally reviewed where applicable to comply with federal education laws. ParentNotices supports administrators in a compliant parent engagement plan and can serve as evidence of implementation in the event of a state monitoring visit.
To learn more, contact one of our account experts here.