In response to overwhelming customer requests, TransACT ParentNotices has launched a new feature that allows staff in education agencies to self-onboard.
This new feature provides staff that don't have a ParentNotices account with the ability to request an account using their email address. To request an account, simply click on the "Create account using email" link located on the sign-in page.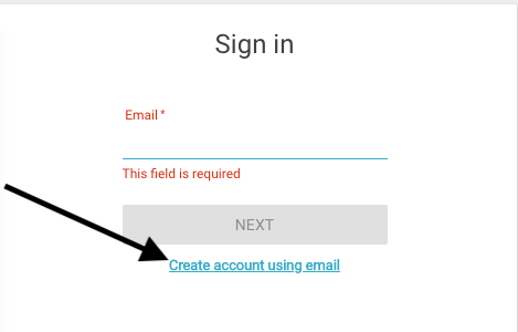 Once the educator has completed the account request process:
All educators with the role of ParentNotices Administrator (state or local education agency) are notified via email of the request

The ParentNotices Administrator clicks on a link in the email received to review the request

The ParentNotices Administrator can deny the request or assign the appropriate role (Basic User or Administrator) to the educator and approve the request

An email is sent to the person requesting a ParentNotices account that their account has either been denied or approved

If denied, the educator is provided with a contact to follow up with if they believe the denial is in error

If approved, the educator can now log in and begin using ParentNotices
For more information or to request assistance with your ParentNotices account, please contact support@transact.com or call 425-977-2100, Option 3.
Who We Are
ParentNotices is parent engagement software that school districts and state education departments use to support compliant and equitable parent engagement. ParentNotices subscribers can access over 200 expertly written and translated notices that are legally reviewed where applicable to comply with federal education laws. ParentNotices supports administrators in a compliant parent engagement plan and can serve as evidence of implementation in the event of a state monitoring visit.
To learn more, contact one of our account experts here.